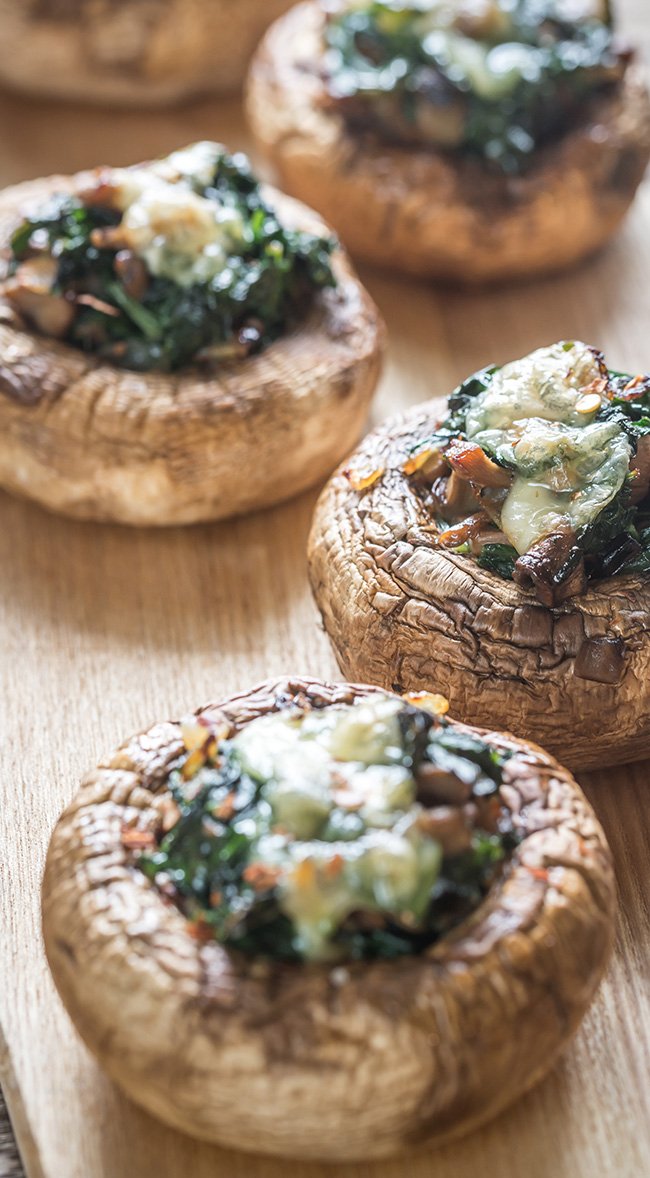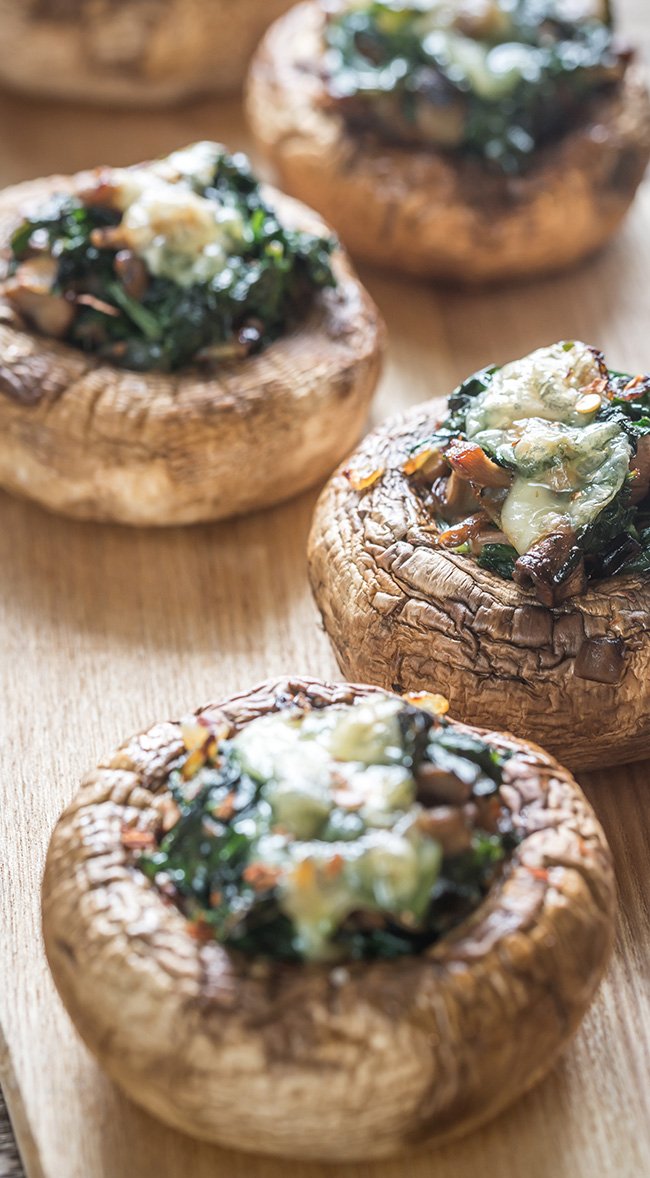 This dish is simply irresistible for its nutritious value and flavor, so enjoy this treat without the guilt!!!
Ingredients:
4 large portobello mushroom caps
¼ teaspoon salt
¼ teaspoon freshly ground pepper, divided
1 cup part-skim ricotta cheese
1 cup finely chopped fresh spinach
½ cup finely shredded Parmesan cheese,
2 tablespoons finely chopped kalamata olives
½ teaspoon Italian seasoning
¾ cup prepared marinara sauce
Directions:
1. Mix breadcrumbs, Parmesan cheese, garlic powder, salt and cayenne pepper in medium sized bowl. Mix well.
2. Lightly beat eggs. Dip florets of cauliflower in egg and roll in breadcrumb mixture until coated evenly on all sides.
3. Heat oil in large skillet over medium heat. Fry cauliflower until golden brown, turn, and repeat. Remove with slotted spoon and place on a paper towel lined platter to absorb any excess oil. Repeat until all cauliflower florets are done.
Serve immediately for best results.
Notes:
• Serve with marinara sauce and sprinkle with extra Parmesan Cheese for added flavor.